Unearthly
by Cynthia Hand
I have to admit, with all the awful YA angel novels out there, I didn't expect anything special from this book. However, Unearthly turned my expectations on their head and was a fantastic read. I loved that the author researched her subject material and knew the mythology behind what she was writing about. Many YA authors fall at this simple hurdle, so it was refreshing to see one that puts some effort in. I also loved the way Clara was written - she actually had a personality! She was funny, undramatic and intelligent, and didn't succumb to the 'instant-love' trope so many YA protagonists fall into. Her relationship with Tucker was believable, happening over time and never becoming her whole life. Unearthly is a great addition to the paranormal genre, and I, for one, cannot wait for the sequel.
Rating: 5 out of 5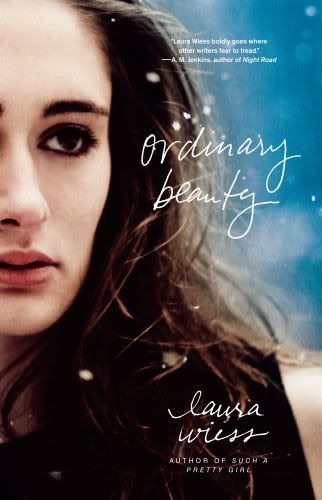 Ordinary Beauty
by Laura Wiess
Ordinary Beauty is definitely the most powerful, heartbreaking novel I've read this year. It follows Sayre as she copes with the life her drug addict mother has provided her with. This is an example of how to write well in flashbacks. I usually don't enjoy this style of writing but it really works here, with the reader slowly coming to understand the events that have led to Sayre's current situation. Sayre's voice was so powerful and I actually had tears in my eyes at a couple of points. This is definitely a must read for anyone who enjoys contemporary fiction, and if you don't this novel might just change your mind.
Rating: 4 out of 5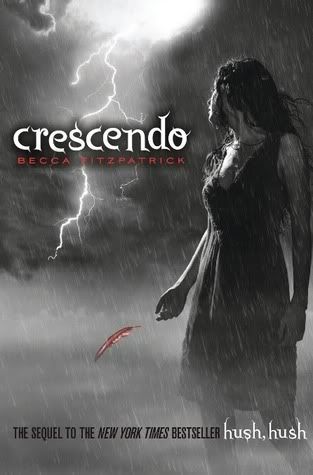 Crescendo
by Becca Fitzpatrick
Crescendo is a novel that, in my opinion, highlights everything that is wrong with the YA paranormal genre. I mean, it has it all - Nora, the insipid, supposedly intelligent but actually incredible stupid protagonist; Vee, the best friend who Nora constantly belittles and degrades; and Patch, the love interest who rivals Edward in rapey-creepiness. I'm not going to go into too much detail, as I'm really not a flamer, but there is honestly nothing that I can recommend about this novel. It's full to the brim with flat characters, pointless plot twists and horrible messages for young girls. I have no desire to continue the series and, with the announcement of a fourth novel, I probably won't.
Rating: 1 out of 5
Beige
by
Cecil Castellucci
Beige is an adorable novel that will appeal to all those who have music in their hearts. When Katy is forced to spend a summer in Los Angeles with her aging rockstar father, she believes it'll turn out to be the worst summer of her life. However, things change as Katy starts to meet exciting new people who prove to her that being 'beige' isn't all she wants to be. This was a definitely a cute read, but I was expecting a bit more depth from the characters. Instead, they were too young for me to fully connect with them and this stopped me from enjoying the story as much as I should have. I did enjoy Katy's friendship with Lake, this felt to me the most realistic relationship in the novel. I recommend this to anyone who loves music, particularly punk, and wants a book that doesn't involve too much thinking.
Rating: 3 out of 5