"Waiting On" Wednesday is a weekly event, hosted by Jill @
Breaking the Spine
, that spotlights upcoming releases that we're eagerly anticipating.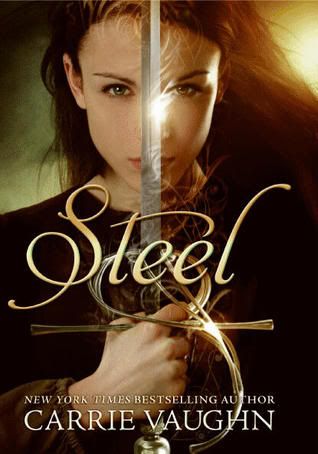 Title: Steel
Author: Carrie Vaughn
Release Date: March 15th 2011
Publisher: Harper Teen
Synopsis:
When Jill finds a rusty sword tip on a Caribbean beach, she is instantly intrigued—and little expects it will transport her through time to the deck of a pirate ship. Will a dark enchantment, salty kisses, and a duel with an evil pirate captain leave her stranded in the eighteenth century forever?
Drawing on piratical lore and historical fact, Carrie Vaughn creates a vivid world of swaying masts and swelling seas, where blood magic overrules the laws of nature, romance is in the air, and death can come at the single slip of a sword.
Why I'm waiting on it: I've never read a pirate story before, much less one starring a female, but with that synopsis - well I'm sold. Bring on March 15!